A debt management plan, also referred to as a DMP is a debt relief program that is customized to fit your needs with the help of a credit counselor.
Our certified credit counselors negotiate lower interest rates with your creditors and consolidate your debts into one low monthly payment.  Enrolling in DMP can save you thousands on interests and can help you get out of debt significantly faster. Just a quick call with a credit counselor will provide you with an estimated plan detailing your future savings and length of time in a debt management program.

Consolidate your debt into one low monthly payment | Lower interest rates | Waive late and over the limit fees | Ongoing financial and education support | Stop collection calls | Become Debt Free in 3-5 years vs. minimum payments for 15-20

Credit Cards | Collections Accounts | Medical Bills | Personal Loans | Department Store Cards | Repossessions Not Included: Secure Debt : Car Loan / Mortgage / student loans / IRS Debt
Estimated Debt Relief Plan

*Your individual terms and rate may vary.  Once your account is activated in our program, you can start saving immediately and have the confidence of becoming debt free significantly sooner than paying on your own. 
Warning Signs
OF TOO MUCH DEBT
only making the minimum payments on your credit cards
have at least one credit card maxed out
occasionally late on making payments for credit cards and other bills
used cash advances to pay other bills
over drafted from your bank account
multiple balance transfer
lie to family and friends about your debt
do not have any savings
not aware of the actual amount of debt you owe
denied a line of credit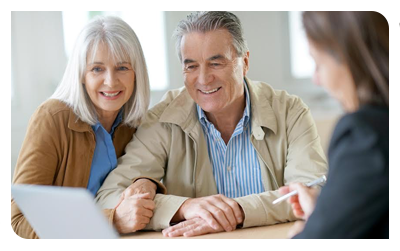 Take control of your debt
GET YOUR FINANCES BACK ON TRACK

Tell Us
ABOUT YOUR DEBT
Speak with one of our credit counselors will review your finances, income and debt.  They will build a realistic budget and give financial advice on how to save money.

Discover
OPTIONS & SAVINGS
Based on your current situation, we will recommend a debt relief plan that is right for you and your family. Learn how much you can save and how long to become debt free.

Enroll
IN OUR PROGRAM
We notify your creditors of your enrollment and lock your accounts into lower interest rates. Our counselors will walk you through all the simple steps to enroll in your program.

Activate
YOUR ACCOUNT
Submit one payment for your multiple creditors and service providers.  We send monthly statements and bi-annual progress reports to keep you updated on your debt progress.
Struggling with your debt? We can help!
Talk to a credit counselor today and get on the path to financial freedom.  Call for a free financial assessment with a certified credit counselor and get a no-obligation quote or go at your own pace and start online credit counseling.
For more information visit our FAQs