"I have never written a review before but Consumers Alliance DEFINITELY deserves one!!! I have been with them almost 2 years now and WOW!!!! I cannot believe how fast my credit card balances are going down!!!! I only have a bit over a year to go and my $11,000 debt will be entirely paid off!!! CAPC took the time to explain to me my options, and together, we decided a debt management program was the best way to go. Secondly…. not once have I encountered a late or missed payment!!! This is the best program ever!!!! Not to mention the customer service staff is AMAZING!!! Thank you Consumers Alliance and I hope everyone knows how amazing you are!!!! The feeling of becoming debt free is indescribable!!!"
– Kristin J.
Google Review
Debt Program Comparison
In order to succeed in our debt programs, clients must be able to commit to making on time monthly payments to the program over the agreed term. Approximately 30% of clients fail to complete their program by missing payments or terminating before program completion.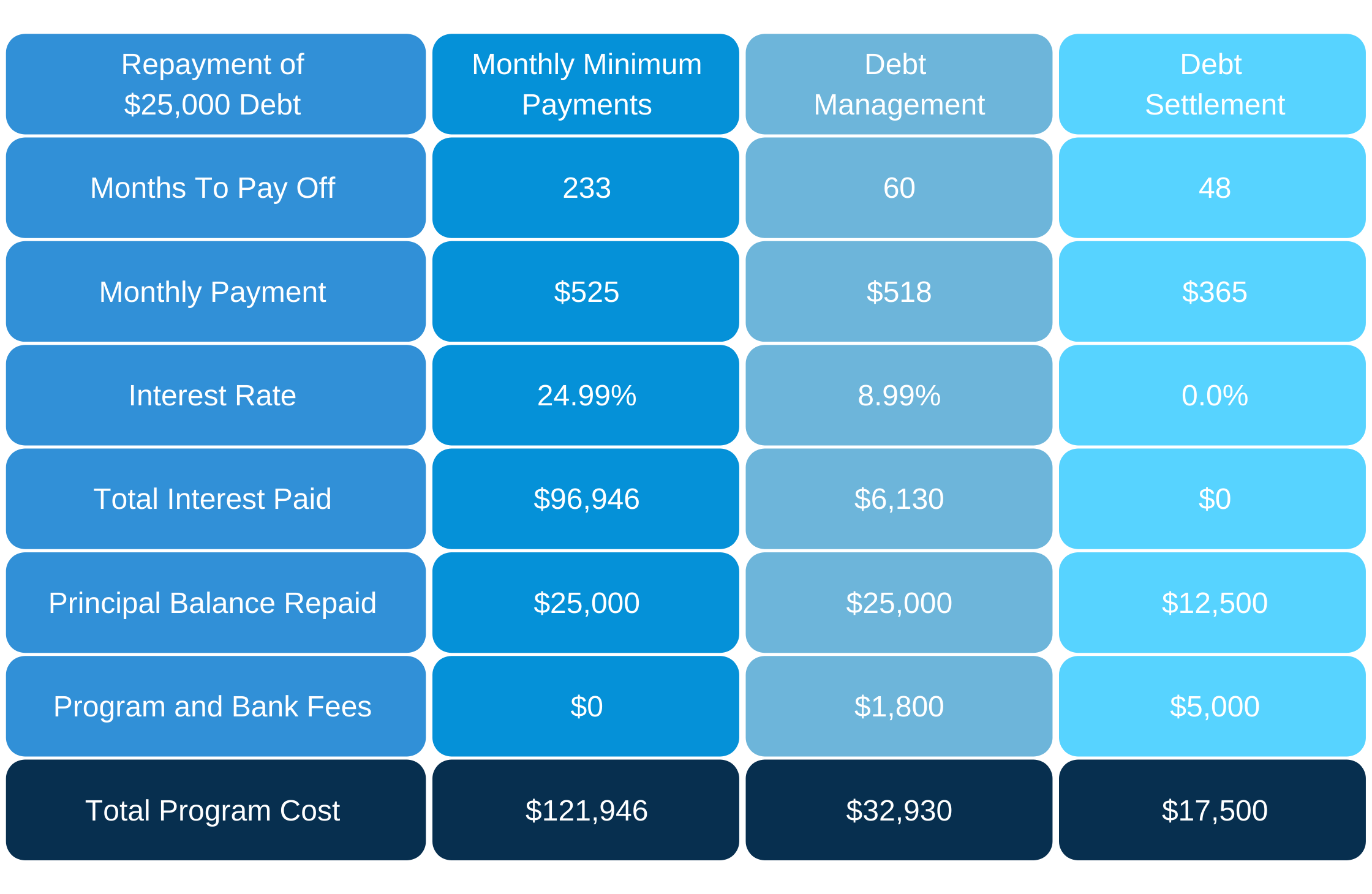 Tell Us
ABOUT YOUR DEBT
Speak with one of our credit counselors will review your finances, income and debt.  They will build a realistic budget and give financial advice on how to save money.

Discover
OPTIONS & SAVINGS
Based on your current situation, we will recommend a debt relief plan that is right for you and your family. Learn how much you can save and how long to become debt free.

Enroll
IN OUR PROGRAM
We notify your creditors of your enrollment and lock your accounts into lower interest rates. Our counselors will walk you through all the simple steps to enroll in your program.

Activate
YOUR ACCOUNT
Submit one payment for your multiple creditors and service providers.  We send monthly statements and bi-annual progress reports to keep you updated on your debt progress.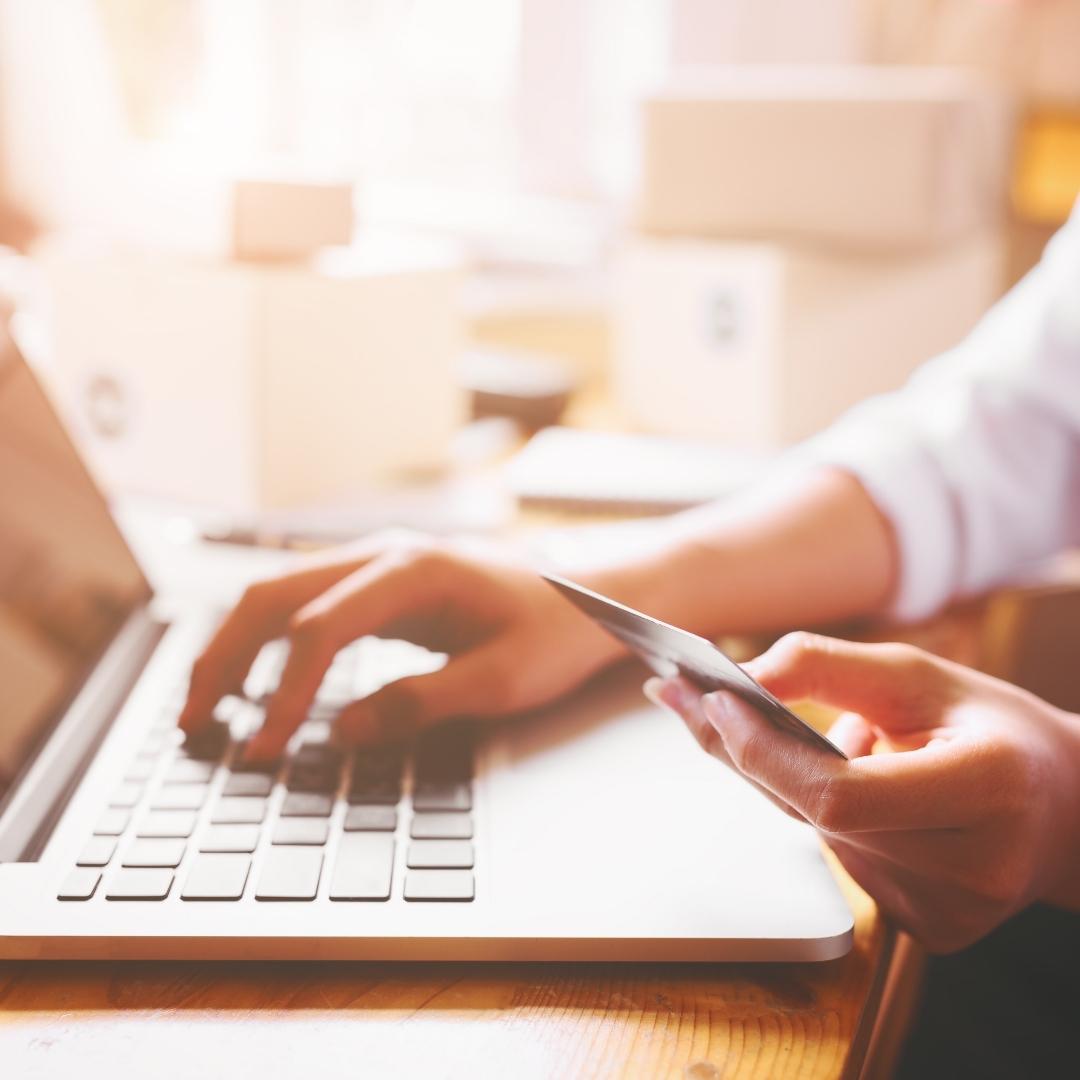 Are You Struggling with Debt?
YOU ARE NOT ALONE!
The average household in the US has over $16,000 in debt not including a mortgage, and pay more than $1000 in interest fees every year*. Whether it is mounting credit card debt, medical expenses, or unemployment, having debt can be very stressful. At CAPC our debt experts will help create a realistic budget, provide financial education, and offer a realistic solution to your financial problems.
Since 2004, our credit counselors have helped hundreds of thousands of individuals and families with our consulting services.
* Based on 2017 study conducted by Harris Poll on behalf of NerdWallet.
About Consumers Alliance Processing Corporation
Affordable & Effective Debt Relief Solutions
Consumers Alliance is a debt relief company, founded on the principal of helping struggling individuals and families overcome their financial hardship by helping them take control of their debt and establishing a plan to become debt free. Consumers Alliance is dedicated to offering financial education, first rate client service and continued support to our clients as they work towards achieving their goal for financial freedom.
Consumers Alliance was founded in 2004 by President Jo Ann Niffenegger. Before founding Consumers Alliance, Jo Ann was struggling with her own debt and discouraged by the hopelessness of the minimum payment trap. After researching debt relief and enrolling in a debt program, JoAnn experienced the benefit of utilizing debt relief services to negotiate better repayment terms with creditors, and embarked on her own journey of making this service available to others in need!