FREE DEBT RELIEF SOLUTIONS
CALL A DEBT COUNSELOR OR FILL OUT THE FORM FOR A FREE DEBT ANALYSIS AND PRESSURE FREE QUOTE
We take your privacy seriously. You are providing express "written" consent to Consumers Alliance Processing Corporation to call you (including through automated means; e.g. autodialing, text and pre-recorded messaging) via telephone, mobile device (including SMS and MMS – charges may apply) and/or email, even if your telephone number is currently listed on any internal, corporate, state, federal or national Do-Not-Call (DNC) list.
Consent is not required as a condition to utilize Consumers Alliance Processing Corporation's services, and you may choose to be contacted by individual customer care representative(s) by calling 888-960-5774
Consumers Alliance Processing Corporation
A+ BBB accredited credit counseling agency. CAPC is a debt relief solution for all income levels, credit profiles and backgrounds. Our negotiators will work with your creditors one on one to reduce your monthly payment and save you thousands of dollars on repayment.

" … I would highly recommend this company to anyone who finds themselves "over their heads" in debt. An absolute pleasure to work and it worked! Thank you, Consumer Alliance Processing Corporation."
– Peyton Ann T.
" I would give this business 10 stars!! Five simply is not enough to express how awesome this company has been to me … I would strongly suggest this company to anyone. You can not go wrong with this company they are very knowledgeable … "

– Tiffany G.
" I would like to send a BIG thank you for
the help you gave me. It seemed like I was going nowhere with my credit card payments, then I heard about you. I was able to make my payments for 4 years and have now been debt free for a year … "
– Beverly Valentine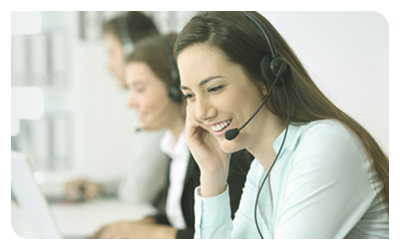 YOU ARE NOT ALONE
The average household credit card debt is over $15,000, and that debt costs almost $1000 in just interest alone each year.  The total credit card debt owed by U.S. consumers is over $900 billion. There are different debt relief solutions available, and it is important to enroll in a debt program that is right for you.

GET STARTED NOW
Online credit counseling. Go at your own pace.
DEBT MANAGEMENT
If you are struggling with credit card debt, know that you are not alone. Millions of American households have enrolled in debt management programs to help reduce interest rates, consolidate debt, and have an established plan to be debt free in 3-5 years.  Talk with one of our credit counselors for free to see if you qualify for a DMP.
CREDIT COUNSELING
Talk to a trusted certified credit counselor and get professional debt help and free customized budgets. Our counselors will review your finances, income, and debt, and will recommend a debt relief program that is suited to your financial needs. We offer free credit counseling services and a no obligation, pressure-free quote for a debt relief plan.